It's time for me to admit something. I've been in the closet. I've been ignoring a huge aspect of myself, and I just can't do it any longer. Maybe it won't seem like such a big deal to you. But here it is…
I'm <cough> spiritual.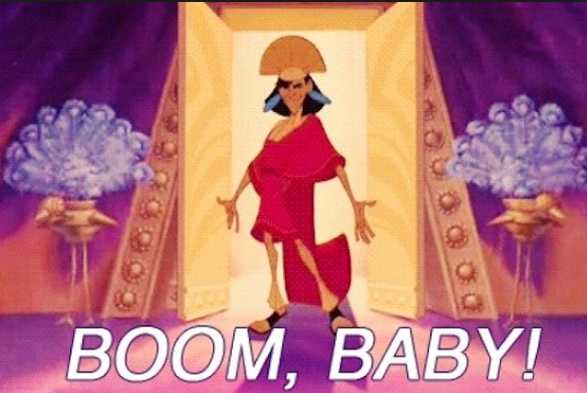 (this is a cartoon version of me wearing a black wig after coming out of the spiritual closet, in case you were wondering)
And I'm not just declaring that I'm now an "SBNR" (spiritual but not religious) person just because I live in Los Angeles and it's the hipster thing to say.
Nope.
I'm talking about dedicating myself to creating a uniquely personal spiritual path rooted in mindfulness; I'm talking about opening up to learning about different spiritual traditions to see which practices might feel like a good fit to explore—and which ones don't; I'm talking about deepening my meditation practice with the intention of connecting not only with myself and others—but also with the giant Mystery. Love. The Universe. Spirit. Whatever I decide to call that thing (or no-thing). And, although this is hard for me to believe—my staunchly secular mindfulness meditation practice brought me to this place.
Weird… Right?