Jennifer Howd's Bio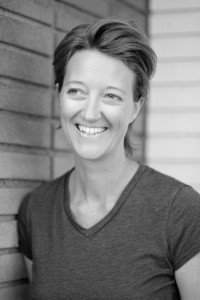 A writer/editor/mindfulness facilitator and a 10+ year veteran of the entertainment industry, Jennifer Howd's eclectic background includes work within feature film marketing, broadcast design/branding, visual effects, and post production.
After graduating with honors from NYU's Tisch School of the Arts, Jennifer began her career in NYC as a Publicist at MGM/United Artists. She later segued into post production, where she oversaw motion graphics production and VFX for major cable network image campaigns, feature documentary films, promos and commercials.
As a writer, Jennifer has co-penned two award-winning spec teleplays as well as numerous spec screenplays. Her experimental short video, An Ounce of Mother, was an official selection in the 13th annual Boston Underground Film Festival and won "Best Film Shot on a Mobile Device" in the world's first iPhone app film festival. She is the co-author of The Gay & Lesbian Guide to College Life (published by Random House), and her debut memoir, Sit, Walk, Don't Talk: How I Survived a Silent Meditation Retreat, is published by Zen Master Thich Nhat Hanh's publishing company, Parallax Press. Her semi-autobiographical solo show, "Devon's Diary" debuted at The Hollywood Fringe Festival in June 2015 and is currently being adapted into a novelette and a 6-part audio fiction series.
As a UCLA-certified mindfulness facilitator, Jennifer facilitates mindfulness workshops and classes and writes about the subject on her blog and for The Huffington Post and Elephant Journal, among others. She is the co-creator of the "Eastside Mindfulness Collective," a collective of like-hearted individuals dedicated to exploring secular spirituality through mindful living and learning, and she also serves as a mindfulness-based writing mentor and developmental editor for individuals seeking feedback and project guidance from concept to completion.
In addition to Jennifer's writing and entertainment production experience, she co-created and produced the "Queer Media & Entertainment Conference" (Q-Me Con) in both NYC and Los Angeles, as well as a special Q-Me Con "Women's Summit" in NYC—all of which were committed to promoting queer visibility within the media & entertainment arenas. A proud voice in the queer community, she's honored to have been included in GO! Magazine's 2008 & 2014 "100 Women We Love" lists.
View Jennifer's complete CV on LinkedIn.
For media appearances, please click here.