Home Retreats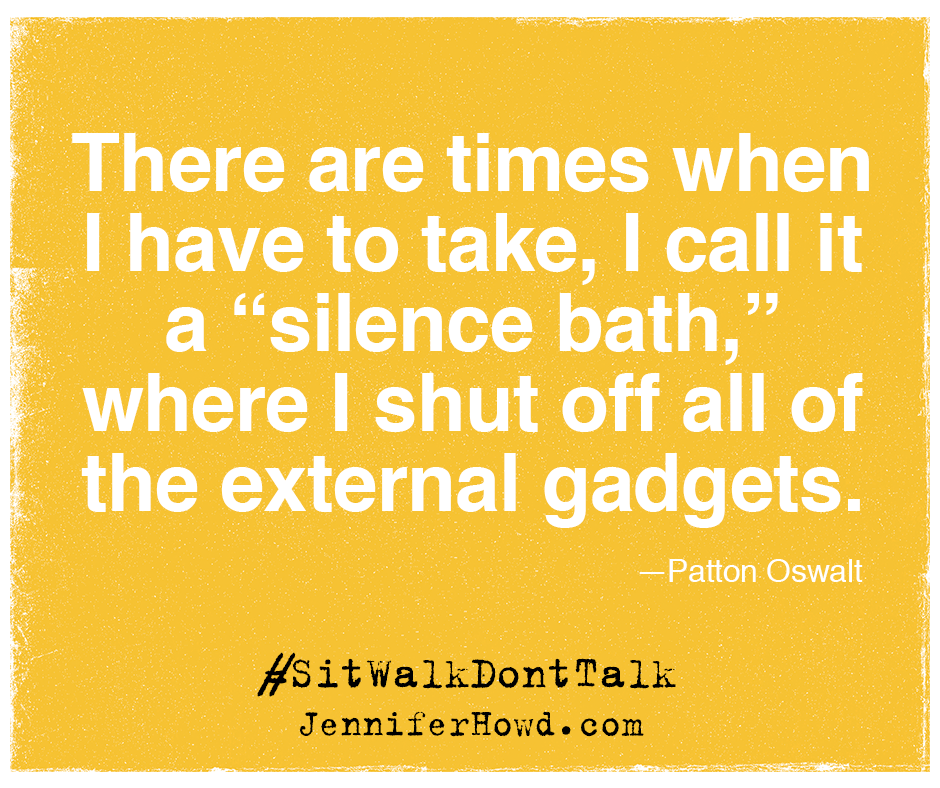 Attending a silent meditation retreat at a dedicated meditation retreat center can provide a valuable and unique experience, but it can also take a great deal of resources to make happen. If you're feeling drawn to attend a silent meditation retreat, but it just isn't possible (or practical) to do so, the good news is—you can create a mini-silent meditation retreat experience at home.
The first step in preparing for a home retreat is giving yourself permission to do one. For many, it might seem like a radical gesture to drop everything and take the time to just "be." But, no matter what you might be telling yourself—or others might be telling you—dropping all the do-ing in your life and dedicating time just for YOU isn't self-centered.
It's self-centering.
PREPARING FOR YOUR HOME RETREAT:
In the true spirit of "doing" nothing, I highly recommend following the standard structure of a traditional residential Insight meditation retreat, simply alternating between periods of walking and sitting. I also recommend choosing a theme for your retreat, like "gratitude," "self-compassion," "forgiveness," "Trust, " etc. and finding an audio or video talk from a trusted teacher that you can listen to or watch toward the end of your day.
If you're looking for more of a contemplative experience, you might consider building a few contemplative activities into your schedule—like journaling, drawing, painting, coloring, or reading a passage from a meditation book about your chosen theme. You might also chose to incorporate a form of meditative movement, like yoga, Tai Chi, or dancing.
HOME RETREAT TIP: Deciding which specific teachings you want to listen to, watch, or read ahead of time, along with preparing your activity materials prior to your retreat will help ensure you stay more focused during it.
For a detailed list of suggested guidelines about how to prepare for your home retreat, check out the appendix section of my book, Sit, Walk, Don't Talk: How I Survived a Silent Meditation Retreat.

SUGGESTED HOME RETREAT ITINERARIES:
1-Day Traditional Retreat
8am – 8:30am (sit)
8:30am – 9:30am (breakfast/mindful eating)
9:30am – 10am (walk)
10am – 10:30am (sit)
10:30am – 11am (walk)
11am – 11:30am (sit)
11:30am – noon (walk)
noon – 1pm (lunch/mindful eating)
1pm – 1:30pm (walk)
1:30pm – 2pm (sit)
2pm – 2:30pm (walk)
2:30pm – 3pm (sit)
3pm – 3:30pm (walk)
3:30pm – 4pm (sit)
4pm – 4:30pm (walk)
4:30pm – 5pm (sit)
5pm – 6pm (dinner/mindful eating)
6pm – 6:30pm (walk)
6:30pm – 7pm (sit)
7pm – 7:30pm (listen to or watch audio or video teaching)
7:30pm – 8pm (walk)
8pm – 8:30pm (sit)
---

1/2 Day Contemplative Retreat
8am – 8:30am (sit)
8:30am – 9:30am (breakfast/mindful eating)
9:30am – 10am (walk or contemplative body movement)
10am – 10:30am (sit)
10:30am – 11am (walk or contemplative activity)
11am – 11:30am (sit)
11:30am – noon (walk or contemplative activity)
noon – 1pm (lunch/mindful eating)
1pm – 1:30pm (walk or listen to or watch audio or video teaching)
1:30pm – 2pm (sit)