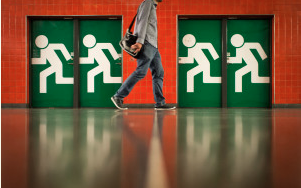 Eckhart Tolle asks, "Can you look without the voice in your head commenting, drawing conclusions, comparing, or trying to figure something out?"
I don't know about you, but most of the time I can't.
That little voice in my head comments, draws conclusion, compares, and tries to figure out pretty much everything. ALL. THE. TIME.
It's relentless.
It's exhausting.
And (more often than not) it's completely unnecessary…